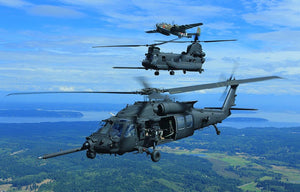 Words from just a few of our satisfied customers...
"I received my Ruck & Rotor order this week and will be drinking it
over the next few days (got the holiday blend).  It smells so good! 
The aroma was wafting out of the mailed packaging." -verified customer 12.23.2021
"Good selection, great quality and excellent service! Doesn't get much better than that!! Thank you Ruck & Rotor!!" -verified customer
"...your shirts fit perfect and they are super comfy!" -verified customer
"Thank you! Loved my hat!..." -verified customer
"Got my hats today.  They look great.   Thanks!" -verified customer
"cool wearable ideas for Christmas"
"I received the hat with 6 PAX and it's quality and fit is fantastic.  Thank you! -verified customer
"I love the shirts!  They make me feel like a real pilot, lol." -verified customer

Ruck & Rotor partners with mission 22
In 2020, Ruck & Rotor partnered up with Mission 22 to raise money for Veteran suicide prevention. Ruck & Rotor donated 100% of net proceeds from the "22 VETERANS" apparel line directly to Mission 22. Mission 22 is a registered 501(C)(3)non-profit who combats the ever-rising veteran suicide rate. Every day, more than twenty veterans are lost to suicide. Mission 22 wants to bring that number to zero. It does this with three main programs; veteran treatment programs, memorials and national awareness. Mission 22 provides free treatment programs to veterans for Post-Traumatic Stress, Traumatic Brain Injury and other issues they might be facing. It organizes events and builds memorials to create social impact and awareness for these issues. Mission 22 also has an Ambassador volunteer program for people to get involved as well. Ambassadors educate the public on veteran issues and help get veterans into Mission 22 treatment programs as well as create resources in their communities. Through these three programs, it enables a push for the betterment of our nation's heroes and stands united in the war against veteran suicide. Learn more about Mission 22 at mission22.com.
Free, confidential support for Veterans in crisis and their families and friends is available. Call the Veterans Crisis Line at 1-800-273-8255 and Press 1 or text to 838255.
UPDATE: I just wanted to pass along Mission 22's thank you note for R&R's CY2020 donation. Thank you to all our customers who are making these donations possible! Please see their message below!
"Thank you so much for your generous donation to Mission 22.

In 2020, we have already seen amazing results from our treatment programs. We have also seen more veterans applying for these programs than ever before. Your support is so important because it is directly saving and changing the lives of veterans and their families.

We are all incredibly grateful.

Sincerely,
Mission 22"
If your registered 501(C)(3)non-profit is interested in partnering with Ruck & Rotor to conduct a fundraising project, please contact us at info@ruckandrotor.com
About our brand
Ruck & Rotor is one man's vision inspired by a twenty three year career serving our country in the Armed Forces. The founder first served in the US Army Infantry, then went on to live the dream of becoming a military pilot. He served as an Army Aviator for the next twenty years and settled in the Clarksville, Tennessee area. R&R is inspired by a passion for aviation, patriotic apparel and entrepreneurship. Since we have so many variations in designs, sizes, and colors, it is impossible to maintain a full stock of all our items. For these reasons, our items are not mass-produced but made specifically for you after the order is placed! Because of this, please understand that we are unable to accept returns if the wrong size is ordered or the customer changes their mind. If there is a quality issue, please let us know!
Ruck & Rotor's mission is to; 1. Create inspiring designs; 2. Source awesome products; 3. Make products that resonate with those who share our passions for God, country, aviation, fitness, tactical gear and humor;  4. Find ways to help others through our charity projects. Our latest charity project was a partnership with Mission 22. We donated 100% of the profits from our Mission 22 line in 2020 to assist with Veteran suicide prevention and awareness.
If you are interested in partnering with us on our next charity promotion, please contact us at info@ruckandrotor.com
Welcome to our brand and thank you for joining us on this journey!